Tomasz "Tom" Smok, born in Katowice, Poland, started playing guitar at the age of 12 soon after coming to the United States.

Originally started on a bass guitar since all the friends played guitar and needed a bassist in the "band". Quickly however, Tom preceded to take on the guitar since his interests deviated more towards what became his early influences such as Kirk Hammett of Metallica, Randy Rhoads, and Dimebag Darrell of Pantera.

Reading and learning mainly from guitar magazines and instructional videos, Tom has quickly progressed as a guitarist. A turning point for Toms playing was after accidently stumbling on a video at the local video rental store called: "Guitar Tips-Rock Guitar" which featured: Paul Gilbert, Richie Kotzen, George Lynch and Yngwie Malmsteen. These players were on another level, and this was something very interesting to aspire to. Discovering other players such as Jason Becker and the Shrapnel Records catalogue (famous for bringing extreme guitar players to fame), Michael Angelo, Michael Romeo of Symphony X, and countless other players of the like, steered Tom to the Shred Guitar realm which meant hours of sitting with the guitar and practicing. There players were greatly influenced by classical composers, and that has also opened a new door to listen and discover ideas from the great composers of the past.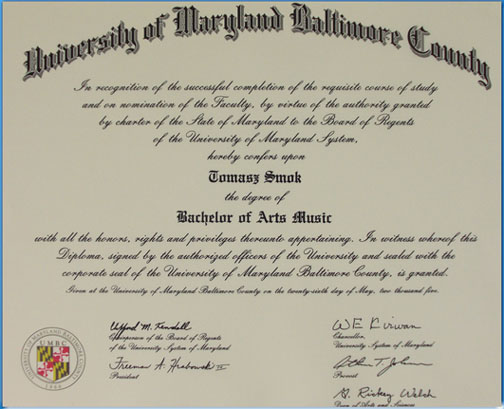 In January of 2000, after completing a semester at the Maryland Institute College of Art as a Painting/Graphic Design Major, Tom has transferred to University of Maryland Baltimore County to peruse his true passion, the guitar. Having learned music theory from the shred guitarists such as Yngwie, who constantly were discussing it at their guitar magazines articles and instructional videos, Tom was able to quickly pass through all the courses and completed a Bachelors Degree in Classical Guitar performance under the instruction of William Feasley and Troy King. During this time Tom also had exposure and opportunity to learn other styles of guitar such as Flamenco and Gypsy Jazz "jazz manouche" in style of Django Reinhardt which he now specializes in. The college experience also lead to performing at various master classes, and functions one of which was being chosen to participate in the 'Amalfi Coast Music Festival', Salerno Italy, in 2002.

Since High School, throughout the college years and beyond Tom has been working as a guitar teacher to students of various levels and settings. From individual one on one lessons, to teaching group classes at the University of Maryland College park, Tom has a vast experience in teaching guitar, showing the techniques, tricks, music applications to the instrument and common sense ideas that have made playing the guitar easier, clearer, more fun and accessible to everyone.